We can only understand the environmental education if we treat it simultaneously with what we traditionally know as value education. Children won't take care of the environment if they don't usually respect either themselves or other people. So it is clear that we have to educate children in order to share, respect, love believe, etc.
In this sense our program is structured as follows: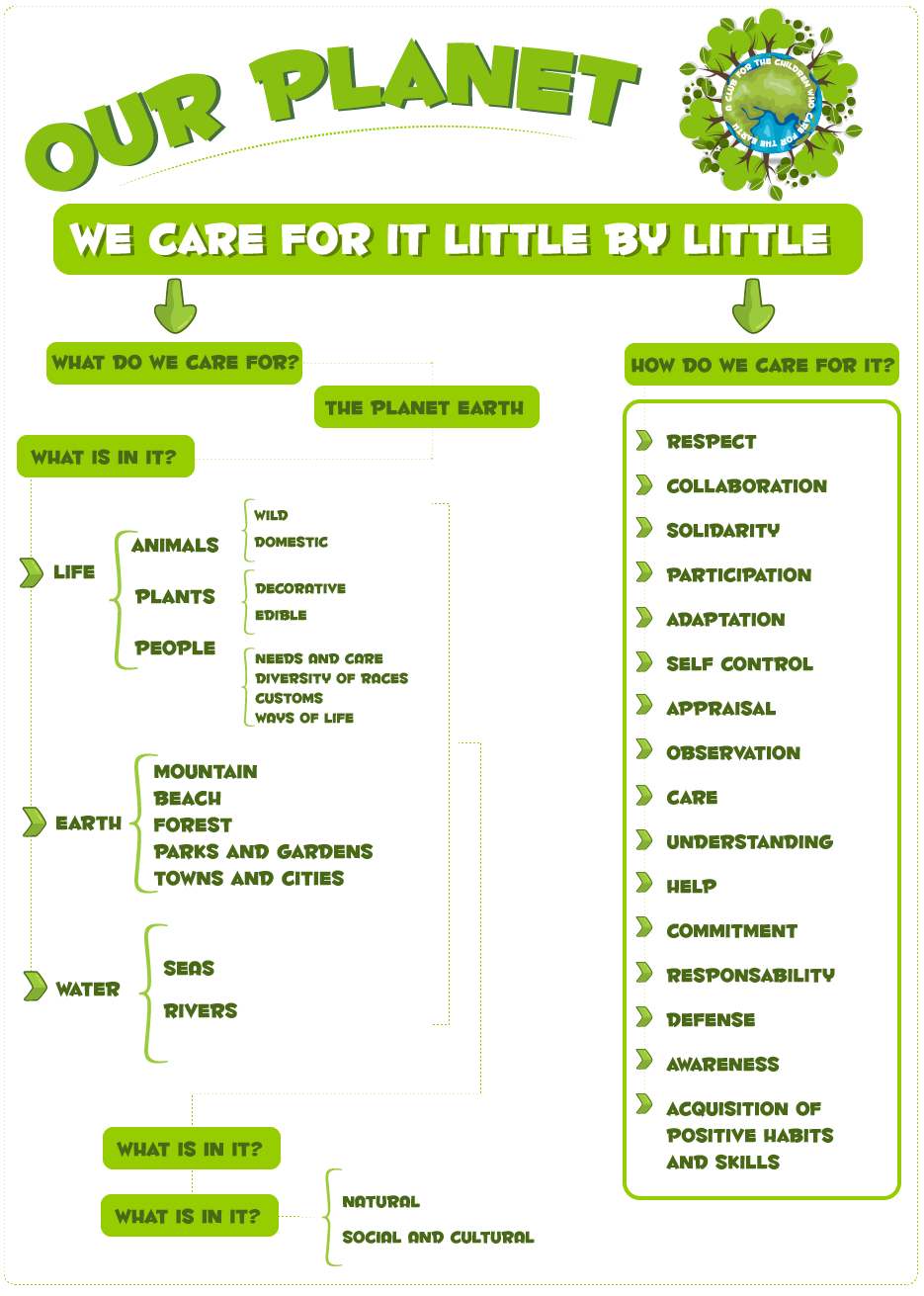 We will work on all an every one of the different values in a global way. We will have to spend some minutes in this task everyday.